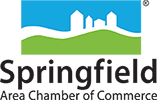 Urgent Update Regarding "Stay at Home" Orders
Tuesday, March 24, the City of Springfield and Greene County each issued "stay at home" orders to protect the public health with new regulations that impact businesses, organizations and employees operating in the area. The orders are substantially similar in scope.
Each begins at 12:01 a.m. on Thursday, March 26, and lasts 30 days unless renewed or withdrawn. Each order contains information regarding the types of businesses that are considered essential and can continue to operate and provide goods and services, within certain parameters, for the duration of the order.
Below and on the Chamber's special coronavirus website, you'll find a link to the orders, which include definitions of essential businesses. There also are resources specifically for businesses to understand how this order affects your operations.
Understanding the "stay at home" order:
After reviewing the essential business information, if your business is not included in the essential categories but you feel this is in error, you may submit an essential business determination request to the City using this form.
As other surrounding areas adopt similar orders, we will work to make those available at springfieldchamber.com/coronavirus.
More Resources
A program that may be of interest to employers right now is the Shared Work program of the Missouri Department of Labor. The Shared Work Unemployment Compensation Program is an alternative to layoffs for employers faced with a reduction in available work. It allows an employer to divide the available work among a specified group of affected employees instead of a layoff.
A number of members have reached out to us with questions about what to do if an employee tests positive for COVID-19. The Springfield-Greene County Health Department has worked to provide additional guidance to employers in a variety of scenarios, which we've posted on our website.
Please continue to visit springfieldchamber.com/coronavirus for additional updates and information and email your questions to covid19info@springfieldchamber.com. We know information is changing rapidly and these decisions are significantly impacting your business. Although we are working remotely, we are still here to respond to your emails and calls and assist you in any way that we can.