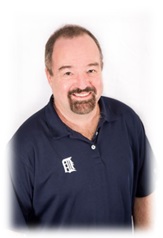 Dr Don's Legends of Country features the Legends of Country From Johnny Cash, Waylon, Willie, and more!  Every Saturday Morning from 9:00 AM to Noon and Sunday Nights From 6:00 PM to 9:00 PM.
Dr Don Carpenter traded in a career in veterinary medicine to be on the radio, beginning in Tulsa, Oklahoma, and working his way up I-44 through Joplin to Springfield, where he hosted mornings on KWTO-FM, then known as Rock 99 and, after a while, 99 HIt FM. Dr Don went on to host mornings in Tampa, Pittsburgh, Cincinnati and Detroit. He also authored The Dr Don Prepsheet, a daily radio prep service that ran for 25 years.
Dr Don's earned a lot of recognition by the CMA and ACM, two Marconi nominations and a spot in the Country Radio Hall of Fame.
Doc is survived by his wife, Kaylyn and.. oh, wait. He's not dead yet. He's currently married to Kaylyn and they have two parrots.