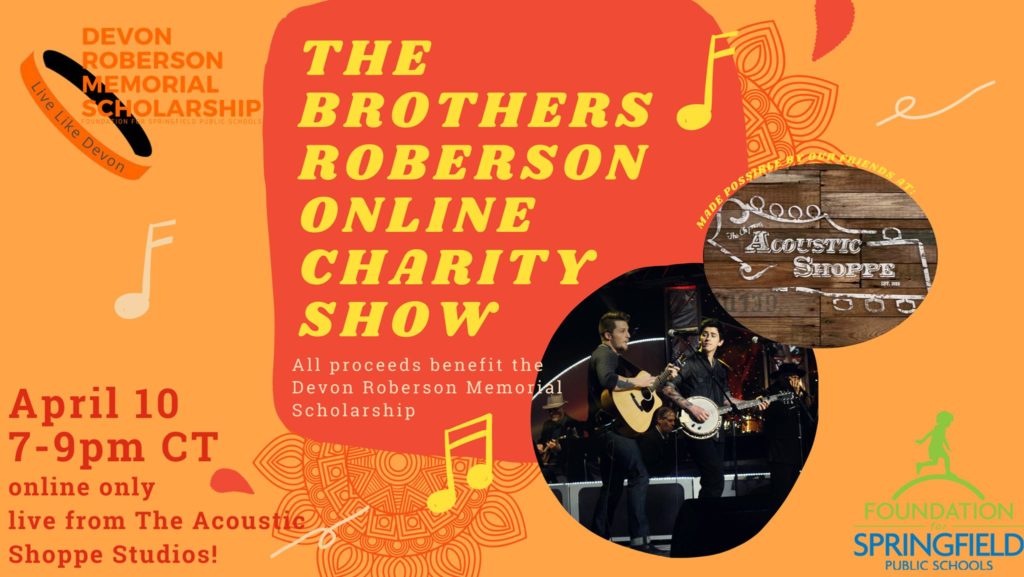 This The Brothers Roberson's last live event in 2020 before we all went underground! It was such a success that they couldn't think of anywhere that we could safely fit all of our friends without hosting a super spreader event, so the good folks at The Acoustic Shoppe have offered to help us host with their online platform. We will have a live auction for a guitar they have donated, a live tip jar to raise money for the charity, and lots of surprises in between. Stay tuned for links and more info.
All will be posted here!
Their goal is $3000 in 2 hours. If they hit that, The Brothers Roberson will head back to the studio and release some new (so new that we haven't written it yet, ha!) music. The top donation will get a private show from the Bros wherever you please. Your house, your boat, your bathroom while you take a bath, your super plush mansion in the keys… we'll make it happen. More details soon!