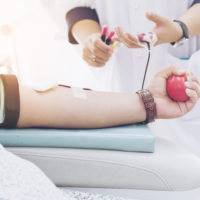 It's Saturday, your day off.  YOU want to do something worthwhile right?
You know, really make your day count.
One thing you can do, and it won't take your entire day, is give blood at the CBCO.
All blood types are needed right now and it will only take about 45 minutes to donate, PLUS you get a cool snack and gifts when you are done.
Hours today at the CBCO are 7am- 1 pm.
Community Blood Center of the Ozarks 
 220 West Plainview Rd., Springfield 65810