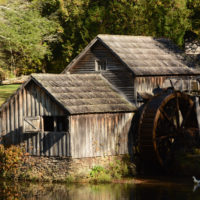 The restored  Finley Farms and Ozark Mill will soon be hiring up to 80 people starting with a career fair this Saturday. The Ozark Mill was originally built in 1833. The new venue will have a family friendly atmosphere, shops and even a restaurant. If you are interested in applying, you must be at least 16.
Full and part-time positions are available such as:
Sous Chefs

Baristas

Assistant Restaurant Managers

Bartenders

Public Space Attendants

Hosts

Receiving Clerks

Serves

General Store Attendants

Server Assistants

Groundskeepers

Cooks

Security Officers

Dishwashers
No appointments are necessary. Walk-ins are welcome on-site interviews 10 a.m. to 5 p.m. at Finley Farms.  Benefits include flexible hours, healthcare benefits and merchandise discounts.