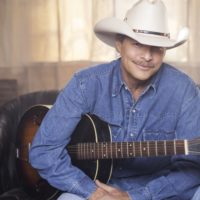 Weekend Update for AUGUST 27-29
FRIDAY
Watercolor USA runs thru August 29 at the Springfield Art museum. FREE
Crane Broiler Fest underway…carnival rides, chicken and live entertainment
SATURDAY  
Alan Jackson at the JQH Arena- tickets still available
Cat-Video-Fest is a compilation reel of the latest and best cat videos culled from countless hours of unique submissions -Alamo Draft House begins at 12:20 pm. Tickets 9 dollars.
Leanne Morgan Big Panty Tour at Hammons Hall tickets still available
Taco's and Trivia at 425 W. Walnut Street. Proceed benefit  Cents of Pride a unique program dedicated to fulfilling student needs through a reward system that reinforces positive choices and empowers students.
Crane Broiler Fest underway…carnival rides, chicken and live entertainment
Farmer Markets on C street, Ozark Farmers Market at Finley Farm, Farmers Market of the Ozark near the Nature Center and Farmers Market at Battlefield and Glenstone.
The All Corp Attendance.  Head to JFK stadium to watch the Parkview Lassies and the CHS Kilties preview their