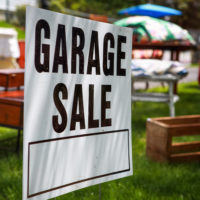 The Nixa citywide garage sale is this Thursday through Saturday.  If you live in Nixa and would like to register your garage sale click here.
They have over 125 garage sales happening in Nixa.  If you want a list of locations click here.
If you are looking for a sign for your Nixa sale, you can get those on Wednesday May 5th, free garage sale signs will be available for pick up at The Massengale Group Real Estate office at 201 S. Village Center Drive, Nixa, MO 65714 while supplies last. (417) 724-0555.