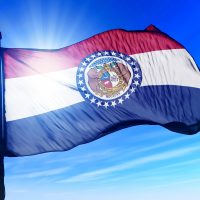 A message from State Representative Eric Burlison:
Everyone knows that July 4th is America's birthday, but did you know that our home state of Missouri also has a birthday this summer? Hi, this is State Representative Eric Burlison and August 10th will be Missouri's one hundred and ninety eighth birthday.
This year I'd like to invite you to celebrate Missouri's birthday and show our state patriotism by proudly flying or displaying the Missouri flag in front of your home or business.
What's that, you don't have a Missouri flag?
Well you are in luck because I have a limited number of Missouri flags that actually flew at the State Capitol and will give one to you free of charge if you promise to fly it August 10th, Missouri's birthday. For more information please contact my office at 573-751-0136 or go to my constituent website for more information at EricBurlison.net.
Thank you and Happy Birthday Missouri!