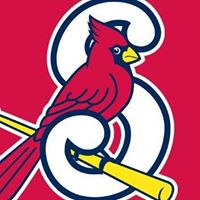 Springfield Cardinals home opener is tonight at Hammons Field tonight at 6:35 PM.

*For a list of safety protocols for the park click here.*Tickets this year will be digital.  If you need help to access your My Cardinals account click here.*They have a no bag policy this year.  They will all exceptions including….Diaper bag with an infant, medical bag, and blankets.  You can also have one sealed water bottle per person.

*You can not use cash at the park this year.  You will have to use credit cards or debit cards at the game.

*You must wear face coverings at all times.  They will not allow face shields alone.  They are wanting the CDC-approved face coverings.

*Springfield Cardinals do not own or operate the parking lots around the stadium.  If you are having a problem finds a place to park due to high parking prices you can call the cardinals ticket line and they will try to help you.  417-832-3097.

*They have seating pods of 1-4 people for games.  They will have a few pods that are 5-6 people.