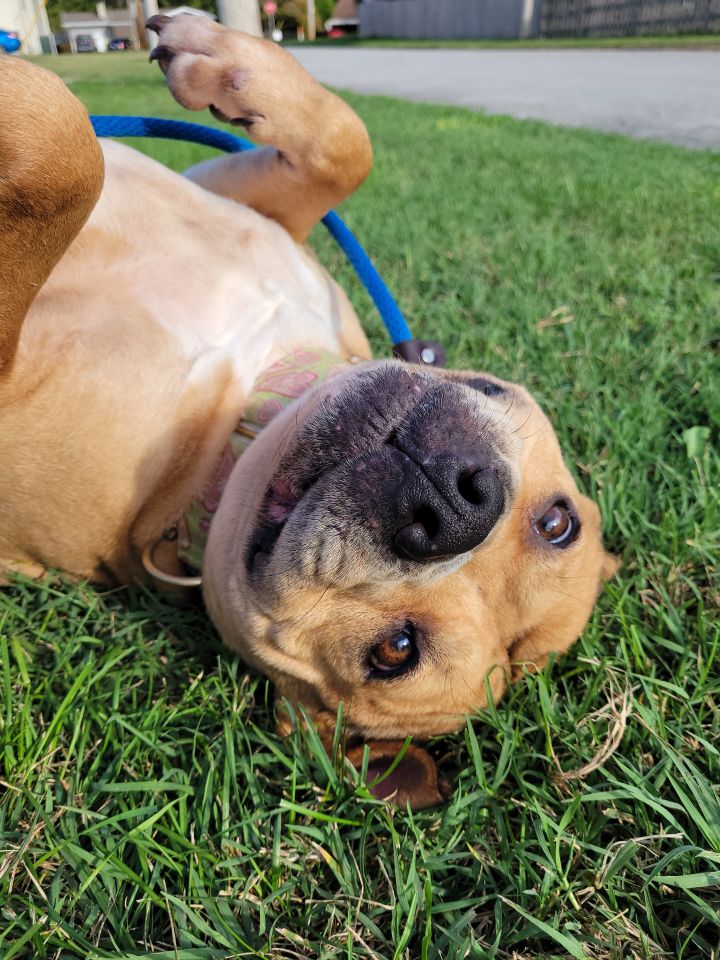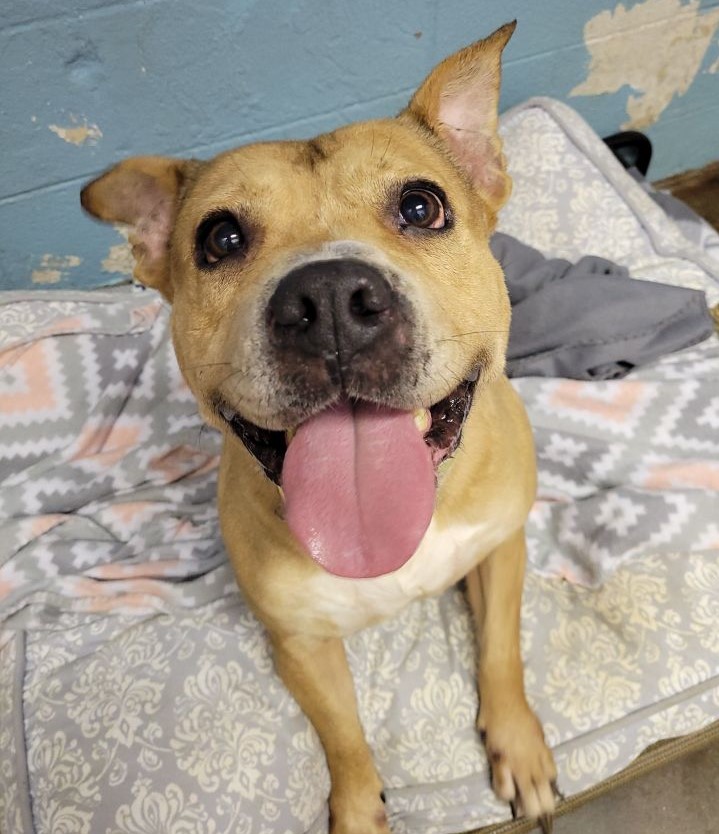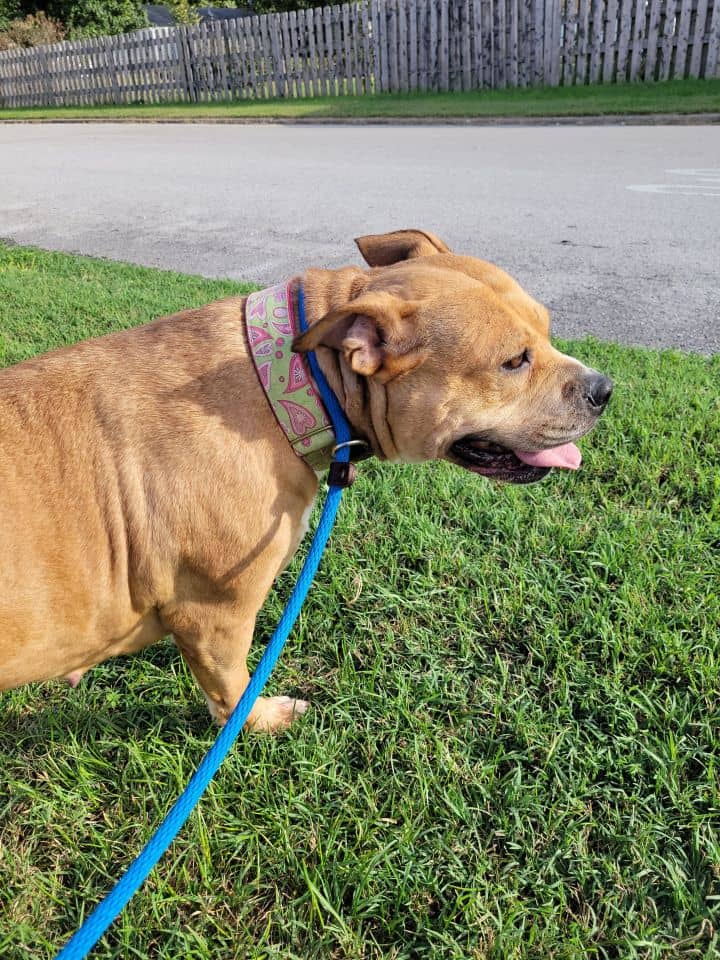 Congratulations  Rosie! You're the Wet Nose Wednesday Pet of the Week!
This 7-year-old Pit Bull mix is all smiles… as you can easily see! She loves dogs, cats, and kids, so Rosie would make a great fit for almost any family! She's a stout girl at 60-65lbs and absolutely loves lazy time on the couch. Rosie's not going to be the most adventurous dog we have available for adoption, but she does like going for walks and does very well on a leash 🙂 Rosie is also potty trained, vaccinated, microchipped, spayed, and 100% ready to go home! If you'd like to know more about this sweetheart, please fill out a pre-adoption application for Rosie at www.carerescue.org/adopt. 
With Rosie's adoption from C.A.R.E., you'll get a FREE Wellness Visit from the James River Animal Hospital!