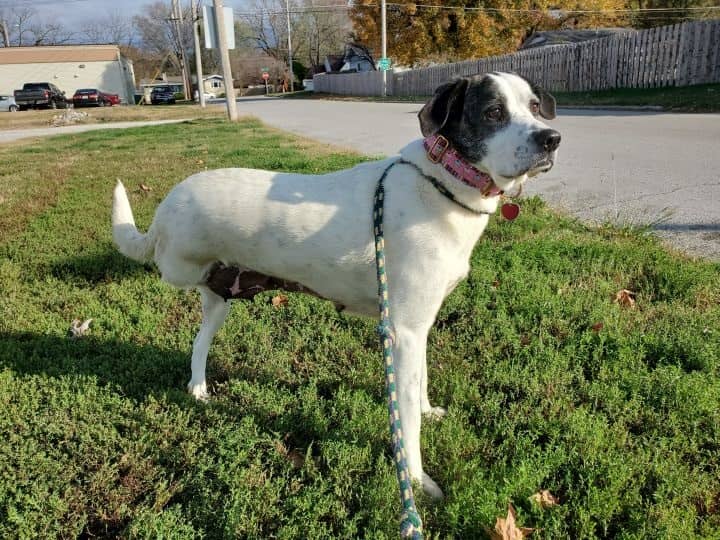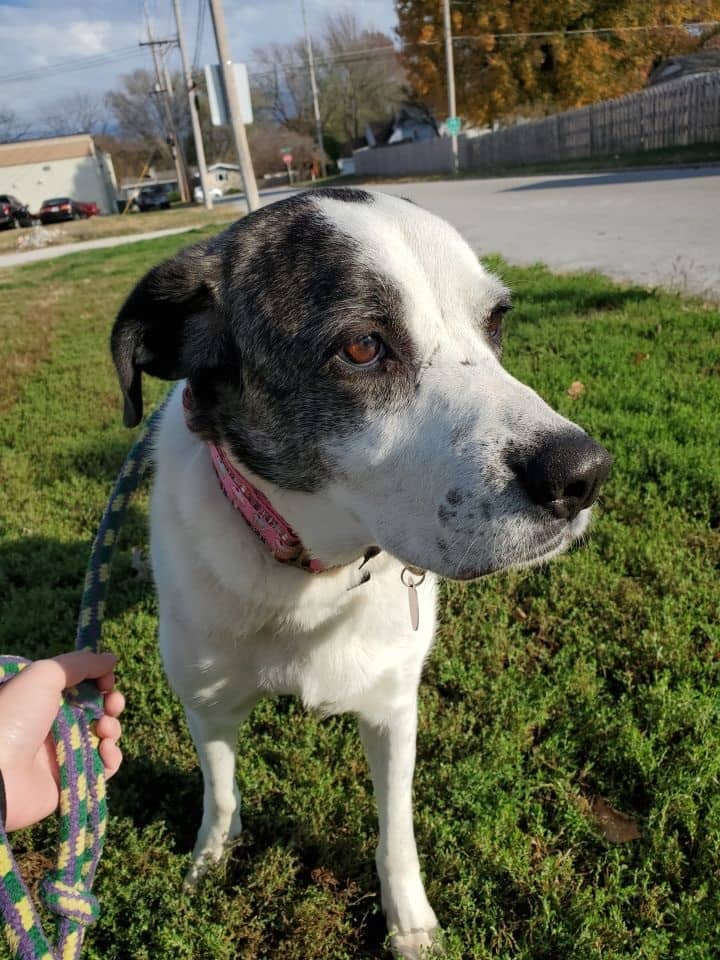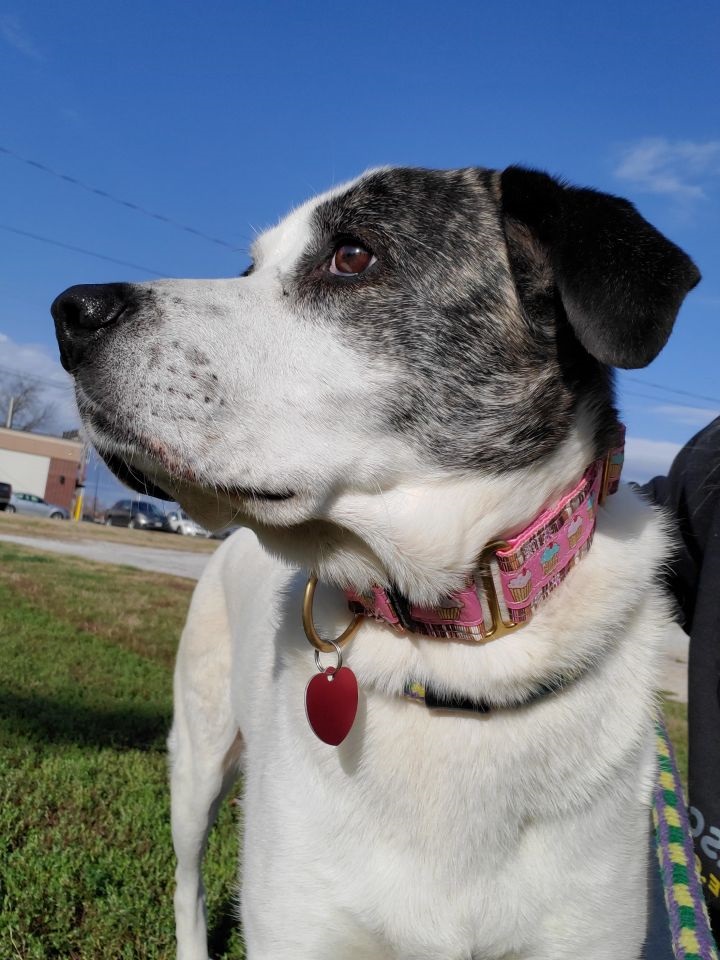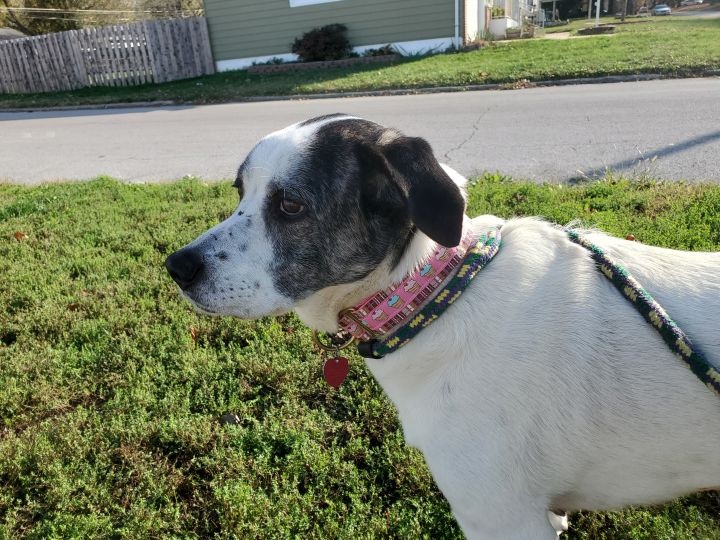 Congratulations  Ellie… you're the Wet Nose Wednesday Pet of the Week! Ellie is a total sweetheart with a heart of gold! She's an 8-year-old Anatolian Shepherd mix and loves everyone she meets. She loves to go for walks and then lay on the couch getting scratches for the rest of the day. She's got a face that you will immediately fall in love with and can't get enough of your attention! This pretty girl also only has 3 legs, but she doesn't let that stop her!
If you'd like to know more about Ellie, please visit www.carerescue.org/adopt and fill out a pre-adoption application. We will be in touch, answer any questions you may have, and help you along the adoption process :)You can meet Oliver in person at our adoption center located at 1328 West Sunshine St. Springfield MO. We are open Thursday-Saturday from 10am to 4pm. You can also submit an online dog adoption application at www.carerscue.org to be pre-approved to adopt Sasha. All C.A.R.E rescue dogs are fully vaccinated, heart-worm tested, spayed/neutered, and microchipped!
Our adoption fee is a minimum $100 tax-deductible donation. All donations are used for rescue and medical care of animals in need. If you don't have room to take home a pet but want to support our efforts to save animals in need, please consider donating. We are not city or state-funded and rely solely on private donations that allow us to continue saving lives.To learn more about us or to give a lifesaving donation please visit http://www.carerescue.org
With Ellie's adoption from C.A.R.E. you'll get a FREE Wellness Visit from the James River Animal Hospital!