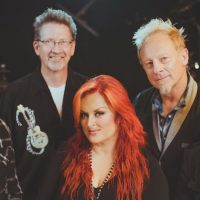 Bull Nation, listen weekday mornings at 8:20 am with Biscuits and Gravy and we will play a noise.
Starting with caller 5 at 863-1051 the first person to tell us what that noise is will win tickets to see Wynonna & The Big Noise at the Gillioz before you can win them!
We will also giveaway a pair of tickets in our Bull Nation Section of the site online at the bull1051.com!
Wynonna and the Big Noise – Rockin' Roots Christmas Show
Friday Night December 13th at the Gillioz Tickets